ENVIRONMENTAL, SOCIAL, AND GOVERNANCE
Sustainability at core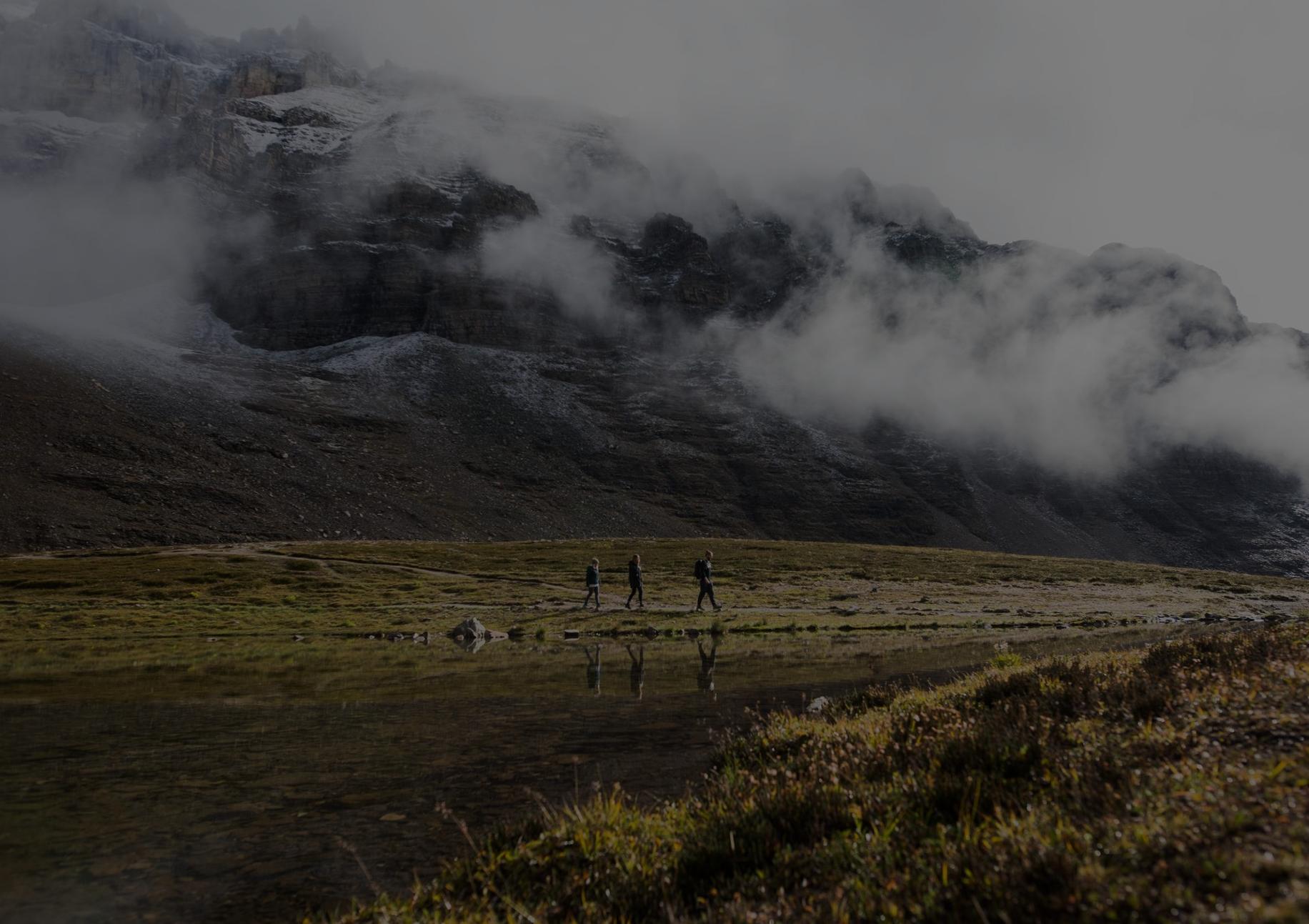 Learn about our commitment to ESG and how we work to obtain transparency and integrity in our value chain.
STATEMENT TRANSPARENCY ACT
We invite you to delve into our sustainability approach, where we reveal: How innovation propels Fell Tech to tackle key sustainability challenges, such as facilitating the transition to sustainable energy management, enhancing safety and security for home and marine environments, and promoting smart, efficient IoT solutions for various markets.
Our sustainability priorities, which include safety, environmental stewardship, human rights, and uplifting our communities.
Our governance, grounded in a culture of unwavering integrity, striving to achieve environmental, social, and governance goals while maintaining our commitment to excellence in the IoT safety and security industry.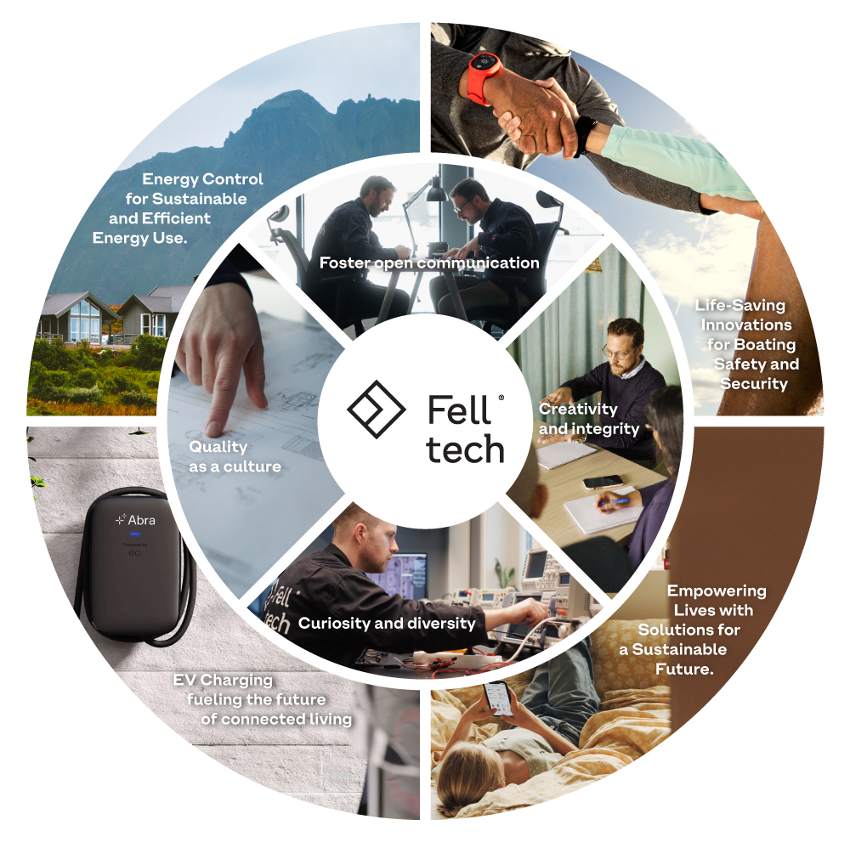 Fell Tech UN SDGs Focus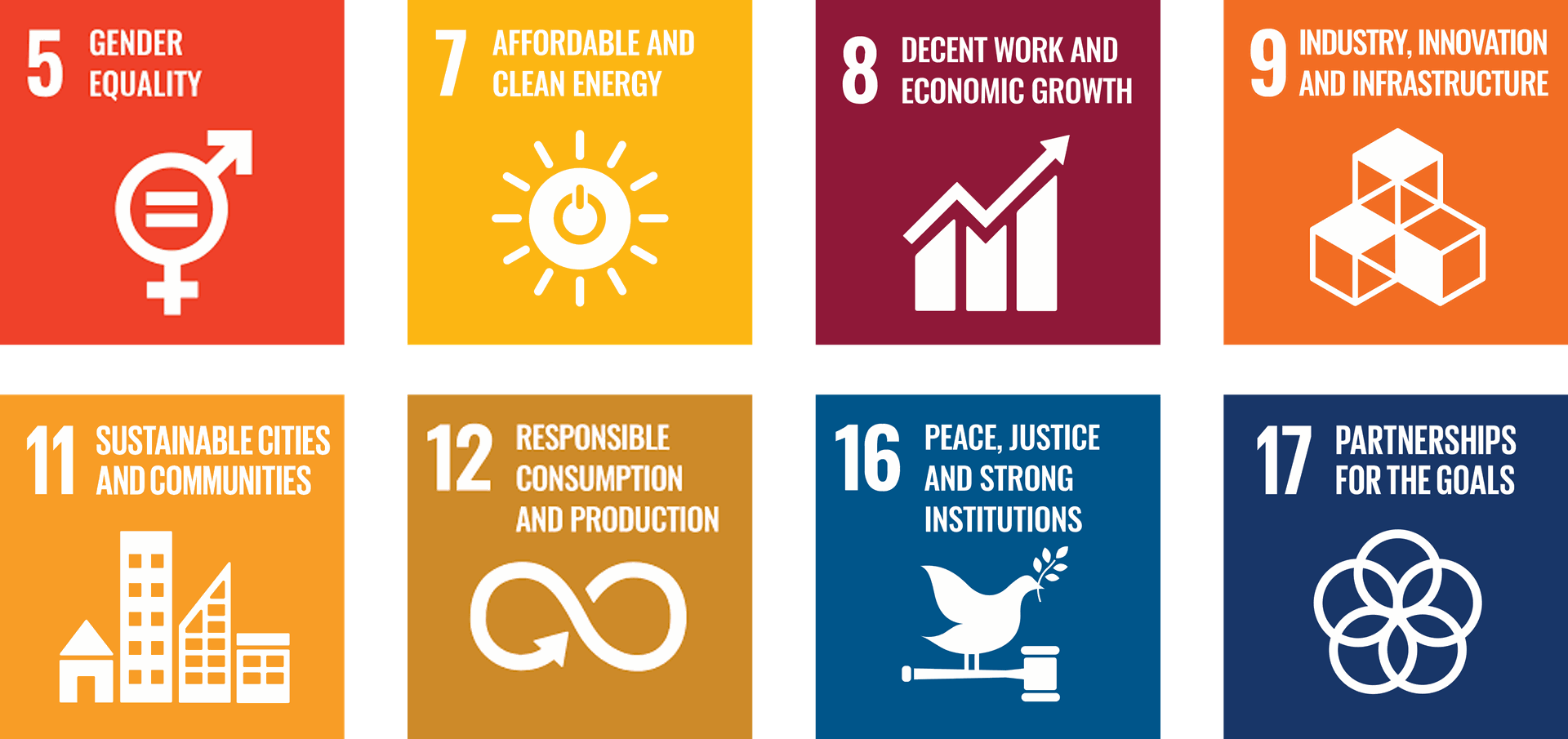 At Fell Tech, we are committed to making a tangible and significant difference in the world. We have carefully chosen eight UN Sustainable Development Goals (SDGs) as the focus of our sustainability efforts, each aligned with our business strengths, impact areas, and values.

SDG 5: Gender Equality: We strive to empower all genders within our workforce, promoting equal opportunities, rights, and representation across all levels of our organization.

SDG 7: Affordable and Clean Energy: Our commitment to energy efficiency and sustainable practices fuels our innovative approach to designing energy-smart solutions and reducing our environmental footprint.

SDG 8: Decent Work and Economic Growth: We focus on creating a supportive and inclusive work environment that fosters innovation, growth, and prosperity while adhering to ethical labor practices across our operations.

SDG 9: Industry, Innovation, and Infrastructure: As a tech leader, we're dedicated to driving sustainable industrialization through innovative technologies, fostering an inclusive and sustainable industrial development.

SDG 11: Sustainable Cities and Communities: Through our IoT and smart solutions, we are helping to make homes and buildings inclusive, safe, resilient, and sustainable.

SDG 12: Responsible Consumption and Production: We strive to ensure sustainable consumption and production patterns within our business operations and influence our supply chain partners to do the same.

SDG 16: Peace, Justice, and Strong Institutions: We believe in conducting business ethically, fostering a culture of transparency and responsibility, and contributing to peaceful and inclusive societies.

SDG 17: Partnerships for the Goals: We understand that addressing global challenges requires collaboration. Hence, we are committed to fostering effective partnerships with stakeholders, industry peers, and international institutions to drive sustainable development.

Our dedication to these goals manifests in every aspect of our operations, from our corporate policies to our product design and supply chain management. As we move forward, we are excited to contribute to a more sustainable and equitable future.

TRANSPARENCY ACT
The Act shall promote enterprises' respect for fundamental human rights and decent working conditions in connection with the production of goods and the provision of services and ensure the general public access to information regarding how enterprises address adverse impacts on fundamental human rights and decent working conditions.
We are committed to sell, develop, integrate, test and deliver high quality products to our customers for the use in the harshest environments. This includes certified electronic products, industrial grade and robust wireless systems, high end server systems and a comprehensive range of embedded computer products.

Quality Policy

We will continuously improve to provide products and solutions that fulfill or exceed our customers, employees, partners and other relevant interested parties' expectations in terms of quality, ethical and social conduct and long term sustainability. Our belief is that excellence is not an act, but a habit. Quality is everyone's responsibility.
ISO Certification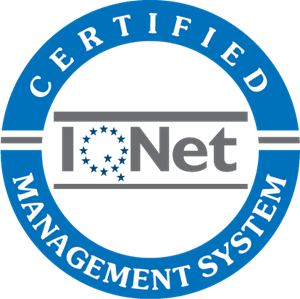 The development towards creating more advanced products sets new requirements for quality assurance. The ISO-certification acts as a safeguard and guarantees that our customers receives a high quality product and service. Quality assurance is an internal tool which benefits the end-user.

Fell Tech is ISO9001:2015 certified.​
OHS policy and mission

We continuously strive to improve our OHS rules and ensure that they comply with applicable laws and regulations in the countries we operate in.

ISO9001
Certification

Quality assurance is an internal tool which benefits the end-user. Fell Tech is ISO9001:2015 certified. Contributing to our customers receiving high-quality products and service.

Environmental Compliance

We make sure we comply with all relevant environmental legislation, and make sure that products can be recycled or disposed of safely at the end of product life.

Automotive Quality Standards
Product Development and Engineering Processes in Fell Tech is performed in accordance with automotive AIAG APQP manual and standards.

SUPPLIER TERMS
At Fell Tech, we're committed to building strong, mutually beneficial relationships with our suppliers. Our supplier terms and terms of purchase are designed to ensure a fair and transparent partnership, aligning our business objectives for mutual growth and success. With these guidelines, we strive to establish effective cooperation that adheres to the highest standards of integrity, quality, and sustainability.
Your Dynamic Snippet will be displayed here... This message is displayed because you did not provided both a filter and a template to use.