About Healthtech

Fell Tech's Healthtech division is committed to enhancing elderly care through accessible IoT solutions, built on the reliable Abra ecosystem platform.
​Our solutions are designed to be low-entry, offering an affordable way to provide comprehensive care and maintain a constant health watch for those who need it. By integrating key health parameters, real-time monitoring, and emergency response capabilities, our products are not just about providing care – they are about instilling a sense of security and independence in the lives of our users.

The anticipated launch of these game-changing solutions, set for late 2024, underscores our dedication to making a positive impact on aging and care-needy communities.

ABRA HEALTH
Providing safety and independence for seniors with accessible IoT, to meet the doubling of seniors by 2050.
Meet tomorrows problems with our solutions available today
With the growing healthcare needs of an aging population, Abra Health aims to revolutionize how we monitor health at home.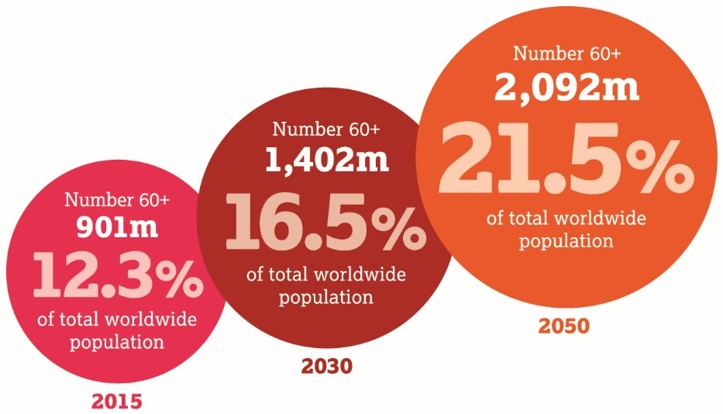 By utilizing smart technology and IoT data, we strive to predict, identify, and react to potential health risks, promoting timely interventions and safer living environments.
Through seamless integration with our existing smart home ecosystem, we aspire to bring peace of mind and an enhanced quality of life to families and individuals.
AI Driven Health Monitoring

Choose a vibrant image and write an inspiring paragraph about it.
It does not have to be long, but it should reinforce your image.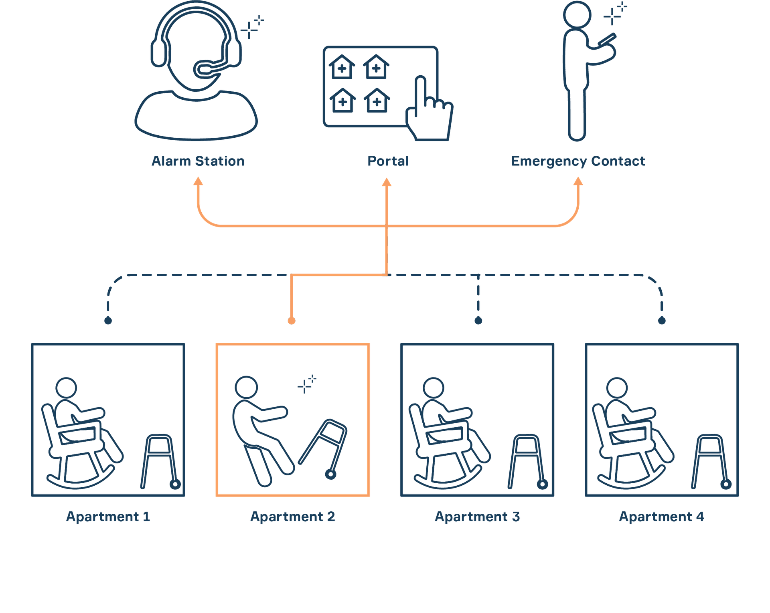 AI-Driven Health Monitoring and Risk Management
Discover the potential of Abra Health's advanced health monitoring and risk management capabilities. Our solution intelligently interacts with the home environment, facilitating monitoring of resident's health, identification of potential risks, and automatic communication with emergency contacts or services.
Engage in proactive health management: Adapt to changes in residents' health patterns and offer timely interventions to improve wellbeing and possibly prevent health crises.
Seamless home integration: Effortlessly interface with existing Abra smart home ecosystems, making full use of the IoT data to provide insightful health assessments.
Advanced risk identification: Enhance health management by skillfully identifying and alerting about potential risks based on residents' interactions with their environment, boosting safety and offering peace of mind.
IMPACT


Providing real-time monitoring and effective assistance, ensuring peace of mind for families and care providers while empowering seniors with safer, independent living.

Enhancing Wellbeing with the Abra Infrastructure Ecosystem


We understand that each user plays a vital role in health management, and seamless interaction is crucial to harness the full potential of our solution.
Our suite of applications and services, including AbraHome, AbraSafe, and the AbraLife App, is designed to cater to the unique needs of different parties involved.
Whether you're an individual seeking to monitor your health, a family aiming to ensure the safety of elderly relatives, or a healthcare provider looking for a robust platform to enhance patient care, our versatile offerings provide an intuitive, user-friendly experience that encourages seamless communication and drives proactive health management across the board.
Explore our range of apps and services to discover how Abra Health can transform the way you interact with health and wellbeing in your home.
Key Features and Benefits


Enhanced Health Monitoring

Meet the growing call for better living conditions for seniors, our solutions combine elderly monitoring with smart home features, striking a balance between comfort and autonomy.

Leverage the Abra Health system for real-time monitoring of health-related behaviours, offering peace of mind and enabling timely intervention in emergency situations.


Seamless Integration

Empower care providers and emergency contacts for proactive decisions, ensuring early phase accessible care for the elderly.

Using artificial intelligence to analyse IoT data and smart home interactions, which aids in early identification of potential health risks.



Ease of Implementation and Use

Abra Healthtech offers a user-friendly, easy to implement solution that requires minimal disruption to your current home setup.

The solution addresses the need for cost effective and accessible elderly care providing safety and independence for seniors:
​
Compatibility with the
Abra ecosystem
Explore the impeccable integration of Abra Healthtech within the broader Abra Ecosystem, providing comprehensive health and smart home solutions:
Unified platform: Abra Healthtech synergizes with the complete Abra Ecosystem, allowing you to manage, monitor, and control health-related and smart home functionalities from a unified, user-friendly interface.
Extensive range of supported devices: Abra Healthtech is compatible with a wide array of IoT devices from various manufacturers, encompassing smart lighting, security systems, and other home automation devices within the Abra Ecosystem.
Scalability and future-proofing: Designed for adaptability, Abra Healthtech is primed to support new IoT devices and updates, ensuring that your home health monitoring system remains current and responsive to evolving healthcare needs and technological advancements.
IMPACT
Abra Healthtech seamlessly integrates with the Abra Ecosystem, ensuring comprehensive health monitoring, device compatibility, and future-proof adaptability in a unified platform.
Proactive Health Monitoring and Personalized Alerts


Experience an intelligent approach to health monitoring with Abra Healthtech's AI-driven capabilities:
AI-driven health insights: Our advanced AI algorithms analyze interactions with home environment, detecting potential health risks and promptly alerting the user or their designated contact.

Proactive health risk detection: Continuously monitor user behaviors and patterns, identify potential anomalies indicative of health risks, and automatically trigger alerts, enhancing user safety and reducing response times.

Personalized alerts and routines: Customize alert protocols based on users' preferences and needs, ensuring a system that is both intuitive and personalized.
Unlock the full potential of your smart home for health monitoring with Abra Healthtech, contributing to a safer, healthier living experience.
Partner
Make contact with us to explore the opportunity to include the Abra ecosystem with your customer portfolio.
Your Dynamic Snippet will be displayed here... This message is displayed because you did not provided both a filter and a template to use.