At Fell Tech, we're more than a technology company; We're pioneers in environmental stewardship, social responsibility, and ethical governance. Our state-of-the-art solutions aren't just designed to transform the technicalities of smart energy and home management - they're built to transform the world.

We're committed to tackling pressing Environmental, Social, and Governance (ESG) challenges by integrating sustainability into the DNA of our business operations and product offerings. Our innovative solutions go beyond functionality to promote energy efficiency, minimize carbon footprint, and encourage responsible resource management. This doesn't just align with environmental sustainability; it empowers our customers to contribute to the global energy transition too.
This commitment resonates deeply with the United Nations' 17 Sustainable Development Goals (SDGs). Our work directly contributes to several of these goals, as we actively strive to ensure our products and business practices align with this global blueprint for a better and more sustainable future for all.



​
​ We strive to empower all genders within our workforce, promoting equal opportunities, rights, and representation across all levels of our organization.


By optimizing energy usage, we facilitate access to affordable, reliable, sustainable, and modern energy for all, actively contributing to a greener energy future.



We focus on creating a supportive and inclusive work environment that fosters innovation, growth, and prosperity while adhering to ethical labor practices across our operations.


By propelling industry evolution, driving technological innovation, and pioneering sustainable infrastructure Fell Tech's innovative solutions directly align with the UN's 9th Sustainable Development Goal. 
All while fostering connectivity and resilience in the digital and physical realms.

Our focus on creating efficient and user-friendly environments aligns with Goal 11: Sustainable Cities and Communities. 
We strive to make buildings inclusive, safe, resilient, and sustainable, improving the quality of life for people in urban and rural areas alike.



Responsible Consumption and Production: We strive to ensure sustainable consumption and production patterns within our business operations and influence our supply chain partners to do the same.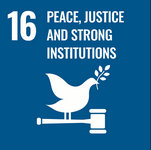 ​
Peace, Justice, and Strong Institutions: We believe in conducting business ethically, fostering a culture of transparency and responsibility, and contributing to peaceful and inclusive societies.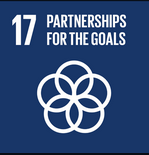 ​
Partnerships for the Goals: We understand that addressing global challenges requires collaboration. Hence, we are committed to fostering effective partnerships with stakeholders, industry peers, and international institutions to drive sustainable development.


 
Our dedication to these goals manifests in every aspect of our operations, from our corporate policies to our product design and supply chain management. As we move forward, we are excited to contribute to a more sustainable and equitable future. 

At Fell Tech, we understand that every action counts. We are not just creating cutting-edge technology; we are forging a path towards a sustainable future.
We believe in the power of technology to drive change, and we're proud to contribute to these global efforts. Together, we can shape a future where technology and sustainability go hand in hand.
Download the Fell Tech Sustianability Strategy